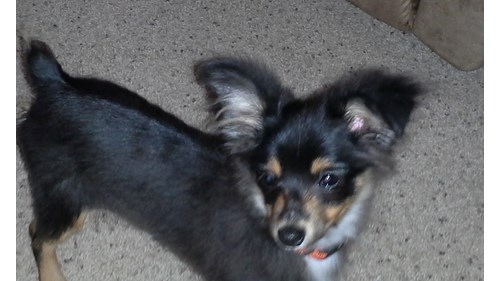 ---------- Forwarded message ---------
From: m
Date: 1:35PM, Fri, Jul 10, 2015
Subject: Fwd: Male Toy Australian Shepherd is missing in York SC - MISSING SINCE 7/10 - 6 MOS OLD - MISSING FROM BROOKSIDE SUBDIVISION IN YORK
"Jo(e)y" Has Been Missing Since 7/10/2015

Toy Australian Shepherd
6 months (Male)

Microchip: 981020013416314
Rabies Tag: N/A
Reference #: 1272024

Last Known Location:

Crossroads:

Brookside sub division /
York, South Carolina 29745

Message from the Owner:

Very Friendly and playful. Six months old. Answers to "Joey" Black with brown and white paws.

This pet needs your help!
If you have any information on this pet's location
please contact petkey™ immediately.
866-699-FIND




---

This email was sent to you because your email preferences are set to receive these types of communications from us. Please do not respond directly to this E-mail. If you have any questions, contact us at info@petkey.org.


© 2015 petkey LLC. All rights reserved. petkey is located at 28525 Beck Rd Suite 123, Wixom, MI 48393.