----- Forwarded message -----
From: "Cindy Paul" <
cpaulinc@gmail.com
>
Date: Mar 24, 2017 4:07 PM
Subject: CAT Foster Needed For 2 Weeks!!
If you can Foster Gypsey for 2 weeks, please contact Adrienne/Cat Connection below.
---- Forwarded message -----
From:
Adrienne Hagen
<catconnection@sbcglobal.net>
Date: Fri, Mar 24, 2017 at 3:46 PM
Subject: Fw: Gypsey needs your help / Can anyone foster for 2 weeks?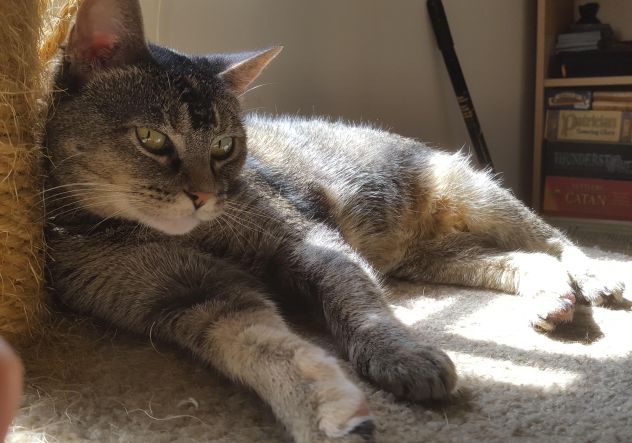 Gypsey had a cold and got well. Then she got depressed while waiting in her cage for her diarrhea to be gone. Now that is gone and now she has another cold. We are looking for a foster for just 2 weeks to get her well and we can put her back in the adoption center. Can you be a hero for this sweet, loving little cat?
If anyone has a room to treat her cold for 2 weeks then we will take her back into our Adoption Center.
We really need help with her and she is so sweet, she will show her appreciation. Thank you. Adrienne
818-298-3197